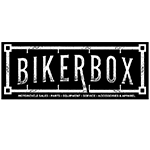 NEWS
MY22 Harley-Davidson Sportster S is ready to surprise you with a unique, distinct look and feel, that's geared towards all-night riding. Explore more for a fun

[…]

Make the most of your holiday season with Nissan. Discover the latest deals and get involved in an action-packed experience! Time to activate the fun

[…]

Get your Mazda ready for a fun-filled season with our affordable service inspection. Book an appointment today at Mazda Pampanga, Dagupan, Tarlac and Cabanatuan.
Provides non-life insurance such as motor, fire, personal accident, casualty, marine and bond requirements
VISIT CGIC
The largest and fastest growing multi-brand automotive network in the country today.
We are a highly respected name in providing customer care and satisfaction. We have established this strong reputation in the last 38 years by doing business that gives first-class sales and after-sales service to customers.
Our 40 dealerships offer the widest selection of vehicles that suits your needs; be it for personal, family or business use.
Choose what suits you, because at LausAutoGroup,
we have the right car for you! Read More…